Top 10 Things to Do around the Rainforest Retreat

The west coast of Auckland is a wildly beautiful place. From beaches sparkling with black, volcanic sand to tui birds serenading the subtropical rainforest, it's a place of both renewal and adventure. Here's a list of the top ten things you can do in West Auckland…
1) Explore Bethells Beach
Te Henga, or Bethells Beach, is truly magical. It has an otherworldly beauty that seems at its best just before sunset. Of course, being on the west coast, the sunsets themselves are spectacular. During the day, Bethells is an awesome beach at which to bodyboard, but there's also a lot of fun to be had exploring its various caves. Only ten minutes down the road from the Rainforest Retreat, this is somewhere you'll want to visit again and again.

2) Swim and surf down the sand dunes at Lake Wainamu
On the road to Bethells Beach is another wonderful place that not many people know about. To get to it, you can either trudge across some silver sand dunes for ten minutes, or walk along a shallow river for fifteen. You'll discover a lake surrounded by low hills, perfect for swimming in, and sand dunes steep enough to slide down – so take a bodyboard. Lake Wainamu is a peaceful spot of understated beauty. It even has a secret waterfall, which you can find by following the path around the shore.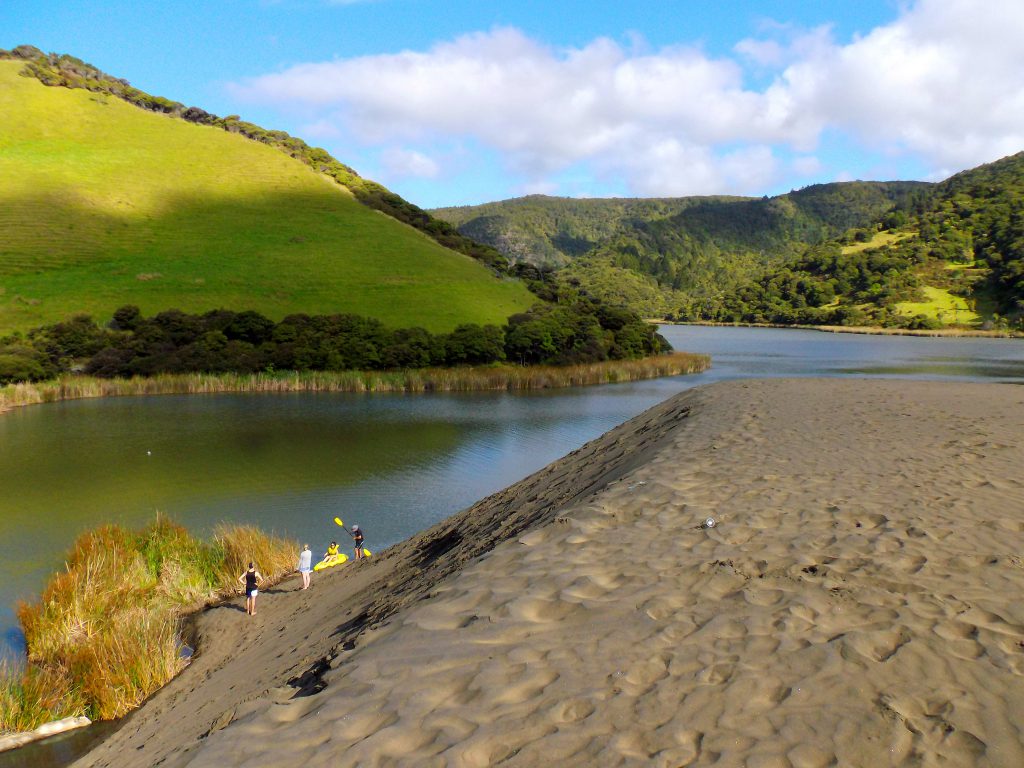 3) Visit the Arataki Visitor Centre
Half an hour from the Rainforest Retreat, the Arataki Visitor Centre is definitely worth a visit, especially if you're new to New Zealand. In it, you can learn all about the history and nature of Auckland, pick up some invaluable bushwalking advice and take in some sweet views. The centre is the gateway to the Waitakere Ranges Regional Park and it's great for children. The gift shop's quite good too. And there's an ice-cream hut in the car park.

4) Go for a walk in the Waitakere Ranges
The Waitakere Ranges Regional Park is a quintessential example of the New Zealand bush. All visitors to New Zealand must go on at least one bush walk, and the "Waitaks" boast many different trails, short and long; easy and challenging. Flowing with waterfalls, historical features and an abundance of native birdlife, they have something for everyone. Make sure you check any alerts before you set out, and be aware that some trails may be closed. (At time of writing, for example, there is a ban in place to protect the native kauri trees.)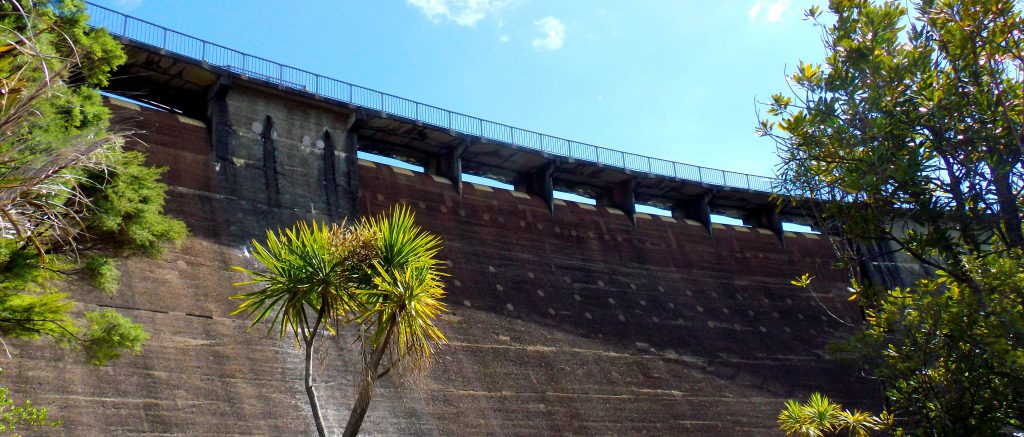 5) Drive around the Kumeu Wine Country
The Rainforest Retreat is only a twenty-minute drive from the charming town of Kumeu, the countryside around which is filled with wineries. You can spend a day exploring the Kumeu Wine Country by booking yourself a tour. (We don't recommend biking!) The various restaurants are as divine as the views. Make sure to see if there are any wine-related festivals on during your stay.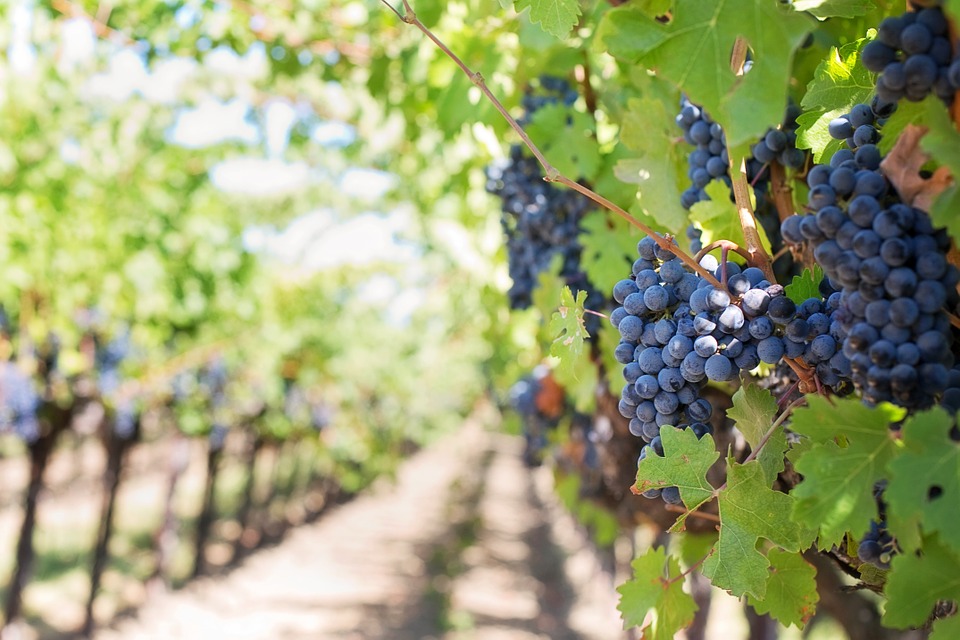 6) Observe the gannets at Muriwai Beach
Like Bethells, Muriwai is a gorgeous black sand beach, popular with surfers and fishermen alike. Its main attraction, however, is the vast colony of gannets nesting on its cliffs. Go past a blowhole and up some steps and you can lose hours watching them diving, swooping and feeding their chicks. They're beautiful creatures; they hit the waves like golden arrows. Muriwai Beach is a half-hour drive from the Rainforest Retreat.

7) Follow in the footsteps of Xena: Warrior Princess
The area around Bethells Beach has long been used as a filming location by various international productions, most famously the Xena: Warrior Princess series. Music videos for the likes of Shania Twain and Taylor Swift have been shot there, as have scenes for such shows as Shannara and Legend of the Seeker. It's not hard to see why: the whole landscape looks as though it belongs in a fantasy world. This site can help you find some of the specific Xena locations. As a bonus, we recommend visiting Just Plane Interesting, a quirky haven of old film props.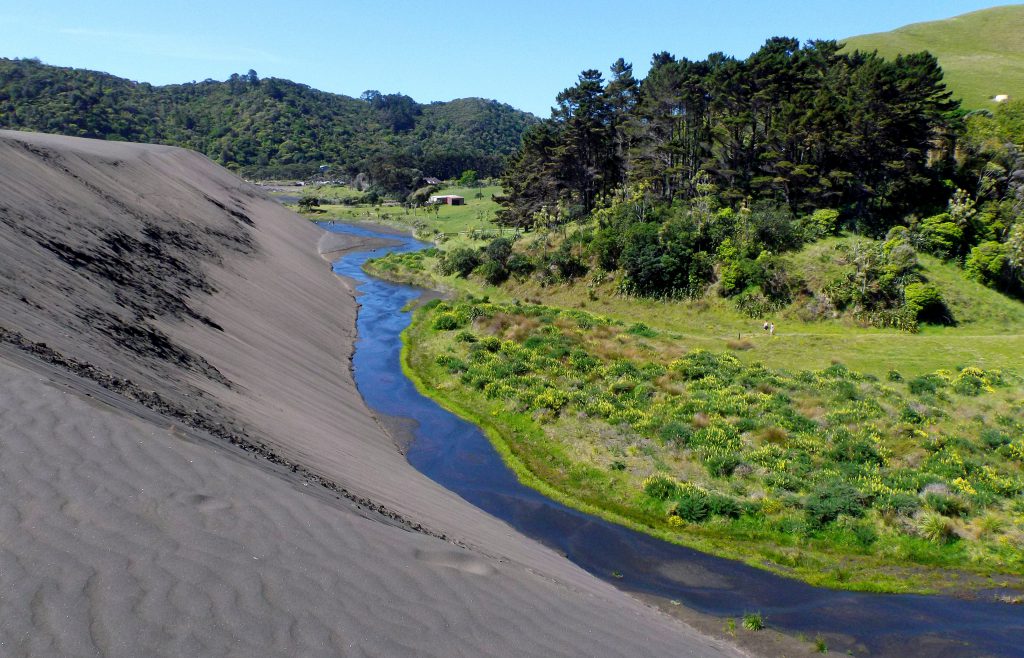 8) Dance to live music on the sand at the Bethells Beach Café
The Bethells Beach Café is owned by locals. They do lovely pizzas, and every Friday night during summer, they host a live band. Many Bethells residents head down to the beach to dance and play, and a great time is had by all. It doesn't cost anything – just a koha for the band. ("Koha" means "small donation".) What's more, the locals would be happy to give you further advice on things to do in the area.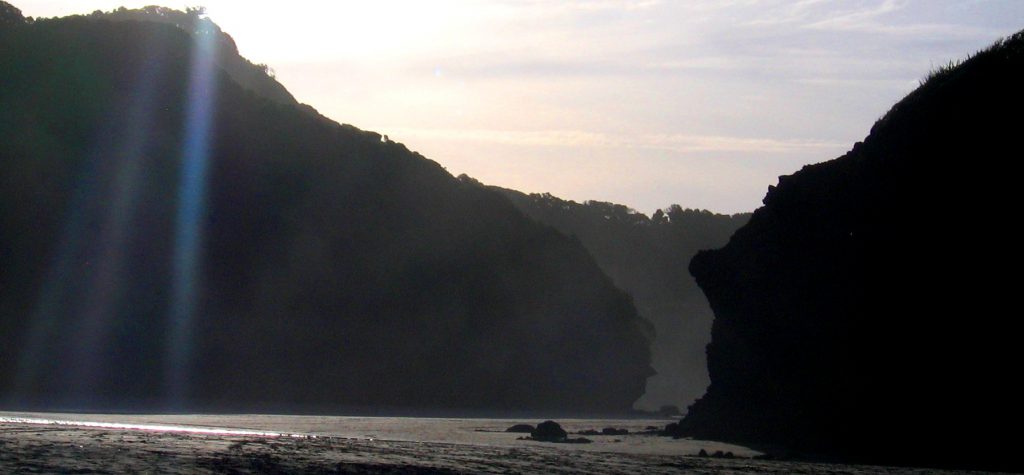 9) Discover Rose Hellaby House
Rose Hellaby House is a bit of a hidden gem. Nestled in the Waitakeres, about twenty minutes from the Rainforest Retreat, it's a historic homestead with a difference. Cool gardens overlook a fantastic view. You can take a picnic, but it's also an antiques shop complete with a friendly cat. The shop is pretty awesome, but it's only open on weekends and public holidays.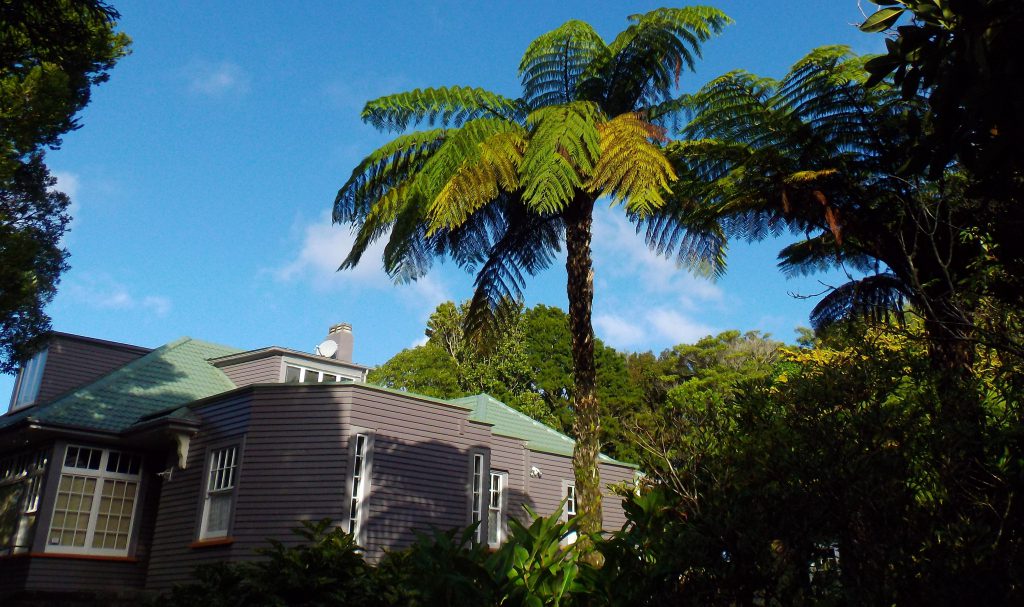 10) Climb Piha's famous Lion Rock
Another gorgeous black sand beach, Piha is famous for being especially dangerous for swimmers. There's nothing to stop you climbing the striking Lion Rock, though. The views both of and from it, from all angles, are magnificent. You have to be careful, obviously, as you do with the swimming – only attempt it if there are lifeguards present! Piha is a forty-minute drive from the Rainforest Retreat.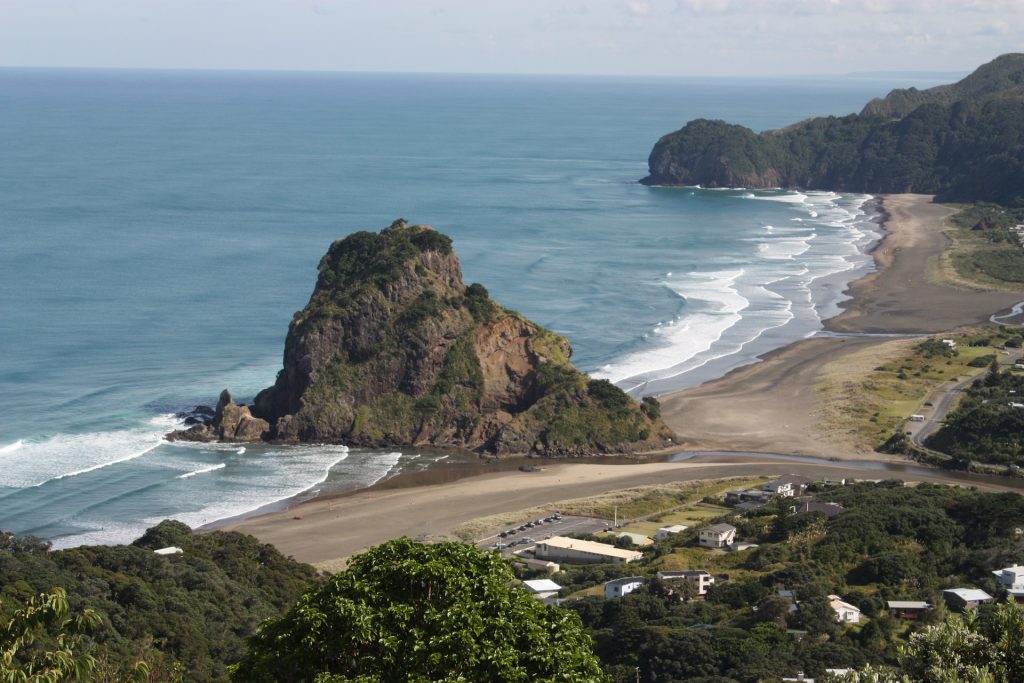 So, as you can see, West Auckland is a fantastic place for a getaway. You might also like to check out the Top 10 Things to Do in Auckland City and the Top 10 Places to Go in Auckland.
NOTE: Do not go swimming at any of Auckland's west coast beaches unless there are lifeguards present, i.e. the red and yellow flags are out. Always swim between the flags.
---